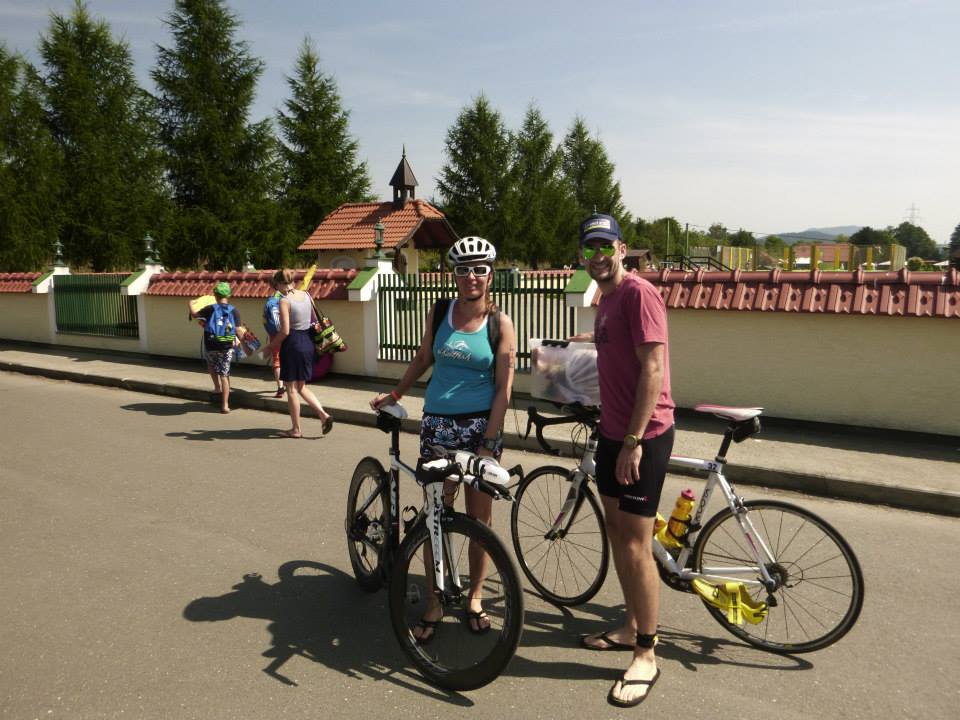 Last Sunday the Zechner X-Trim triathlon over the olympic distance was on my schedule. The weather was perfect to get a feeling of how it could be in Obertrum in two weeks if it the conditions are the same as last year. At 35°C air and 24°C water temperature there was no question whether the two laps in the pond have to be done with or without wetsuit.
Unfortunately my goggles became foggy a short time after the start and I had problems on finding the buoys. Nevertheless, I made it to the transition zone after about 25 minutes.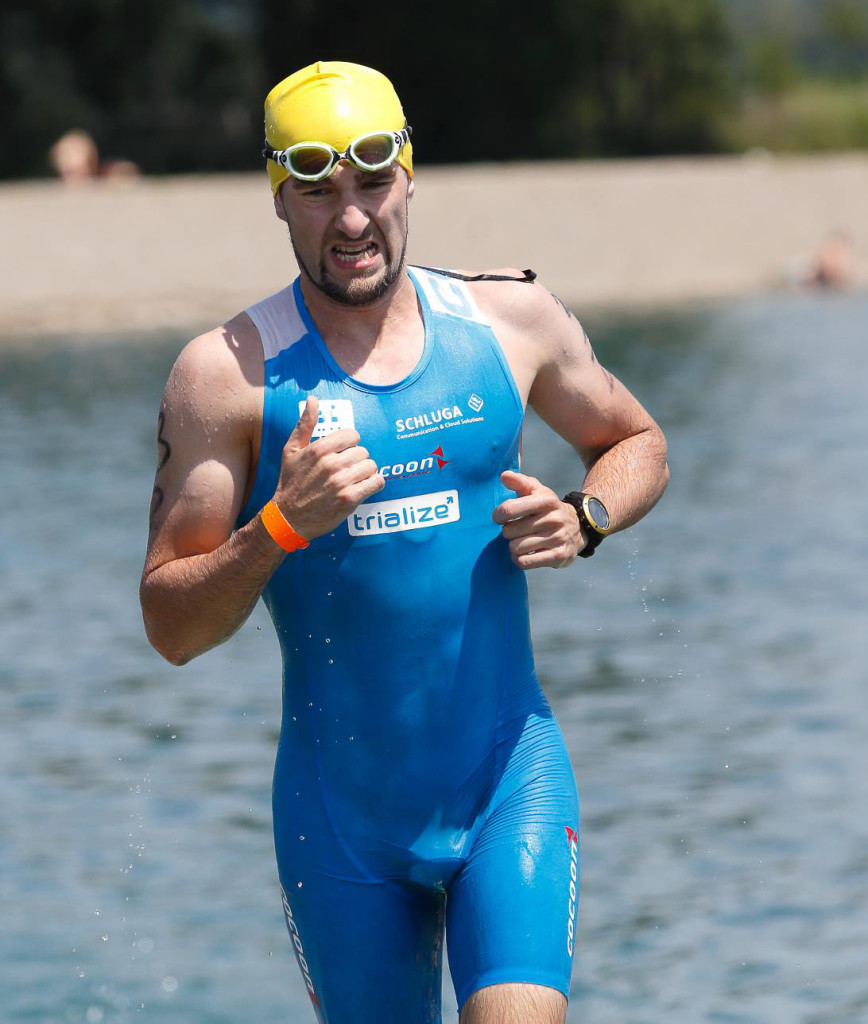 A little mistake in the transition area (could not find the exit immediately) I got into a very good flow on the bike. On the highway the speed was very good which had also a nice cooling effect. But after the turn up to Feistritz and Hof it was really hard to ride and it did not feel good at all – Ø 277W at 25,7km/h speaks volumes! All in all I was satisfied to get off the bike after 40km with a split time of 1:07:43.
This time the transit from bike to run was without any error. During the run I thought all the time that it would be much more comfortable to jump into the pond instead of running four laps each 2,5 km on the waterside. At this point a huge "Thank you" to all the helpers at the nutrition zone as well as to the ladies at the shower!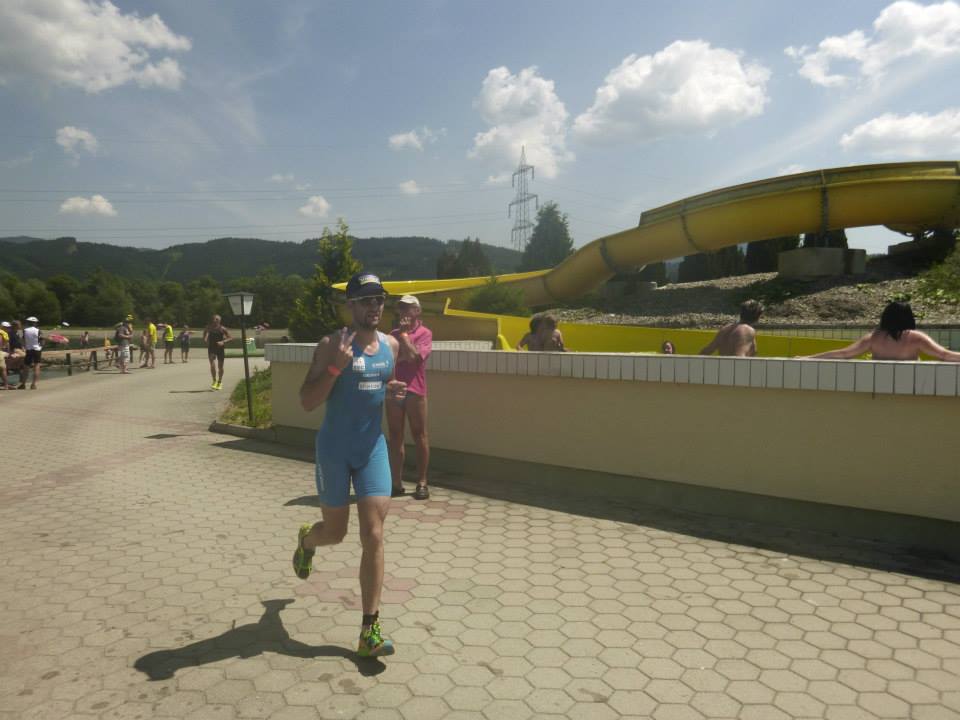 I finished my first olympic distance of this year in 2:16:28 on the 25th place in overall ranking and 8th in my age group. I am really happy about this result because I did my best and secondly because I really was not sure how I am able to perform at this conditions.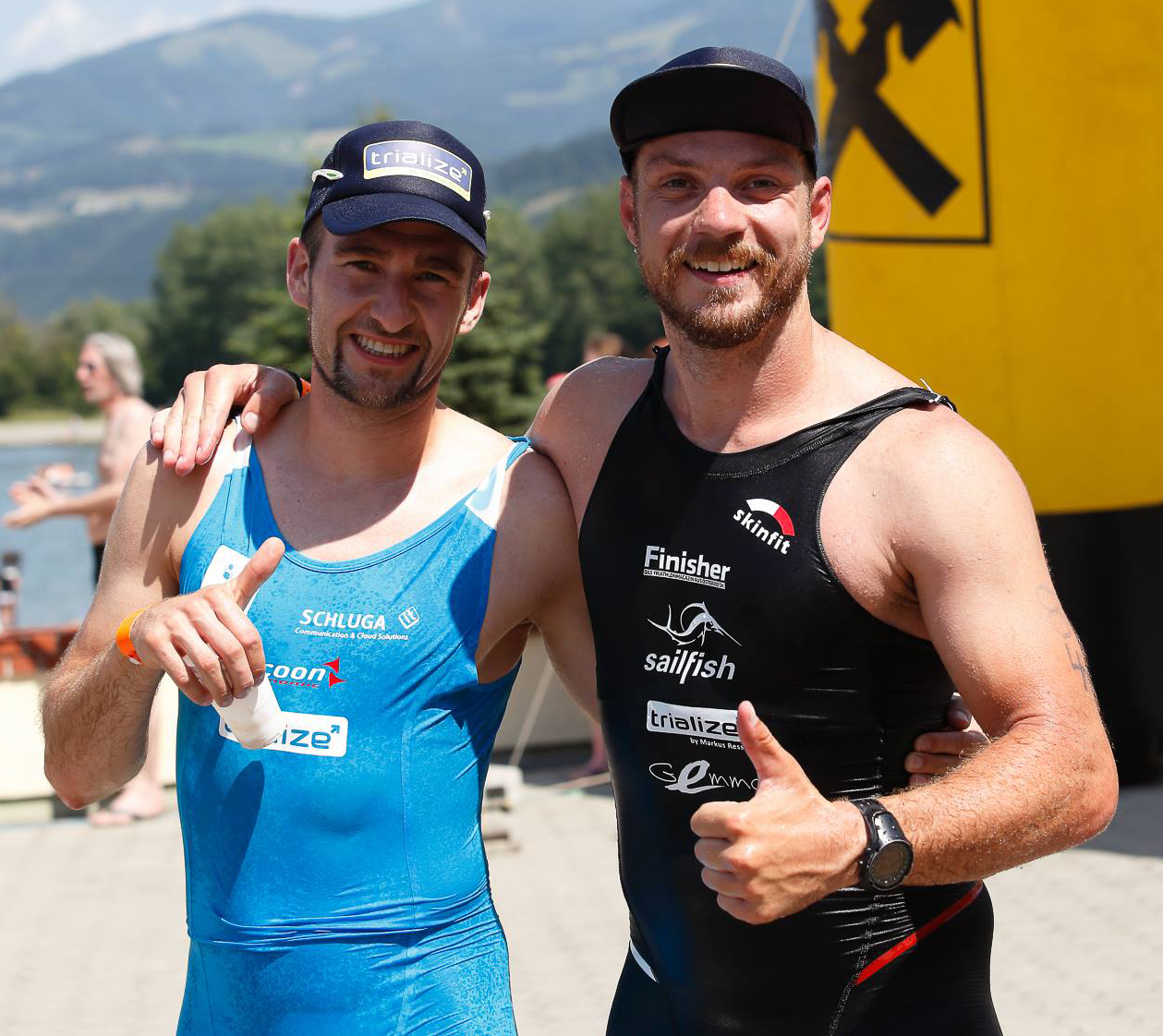 Further results please click here.