Everything was prepared for the last race of this season. I felt ready to finish the half-marathon within one hour and 30 minutes and the last trainings made me feel confident being able to reach my goal.
The start of the 21st half-marathon in Graz (of course the first with my participation) was on Sunday at 10 o'clock in front of the Opera in Graz. My plan was to start with a pace of 4:00/km knowing that it will settle down to 4:100-4:15/km within some time. At the first place everything looked good to me. Even the weather got better and I became warmer. It was funny to see that almost all of the runners tried to run in the shadow to avoid the sun because it was really hot 45 minutes after the start.
At the 13km mark I got overtaken by the 1:30 pacemaker – at this time I already knew that my goals won't be reached at this day. Nevertheless I tried as hard as anyhow possible to make the best out of it even though I had to reduce the speed more and more.
At the end finished the half-marathon more or less disappointed within 1:36:10.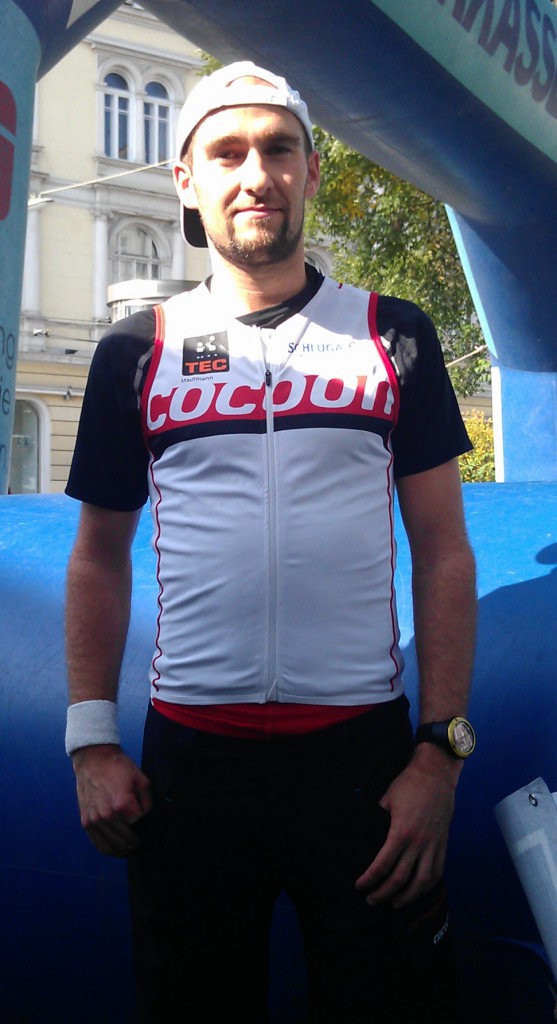 This time I could not reach my goal but I will train hard and try to reach this goal at Vienna City half-marathon in April next year. Nevertheless I could set a new personal record in my third half-marathon in my first season as a triathlete. Now the time is right for some holidays to gain new energy for the upcoming season and goals.
Further results can be found on the webpage: http://results.pentek-timing.at/results/show_results_db.php?veranstnr=12340&racenr=2