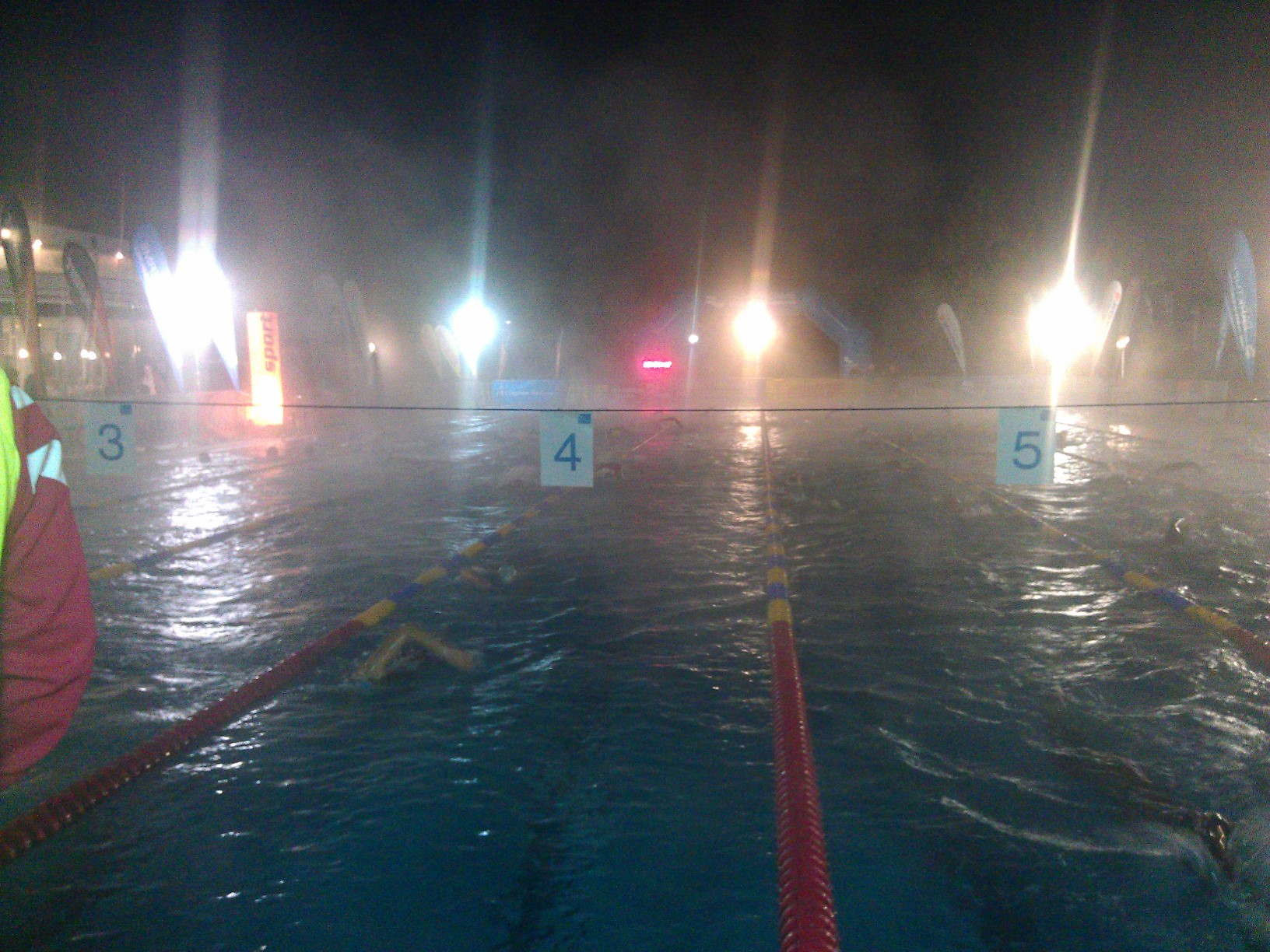 It was very hard within the last 24h including way too little time of sleep as well as hard times in the 50m pool. Thank's for all who joined in. A special thank goes to Markus Ressler and Andreas Wünscher who were absolutly inevitable on the way to 3rd place.
At the end our tactic that made us doing 100m intervalls for the last hour turned out to be perfect for winning in the duel about the 3rd place against the very good fourth placed team ISS Seepferdchen. All in all we could reach 1634 lenghts and 30 lenghts advance towards the fourth.
We have collected about 80€ for the charity Licht ins Dunkel! Thank you once again and maybe until next year.