On Saturday the Linztriathlon 2016 was on my competition plan which was also my rehearsal for the Ironman in Klagenfurt.  I was going to compete over the halfiron distance and my goal this time was to make a good overall race where I can be satisfied with the result in all disciplines.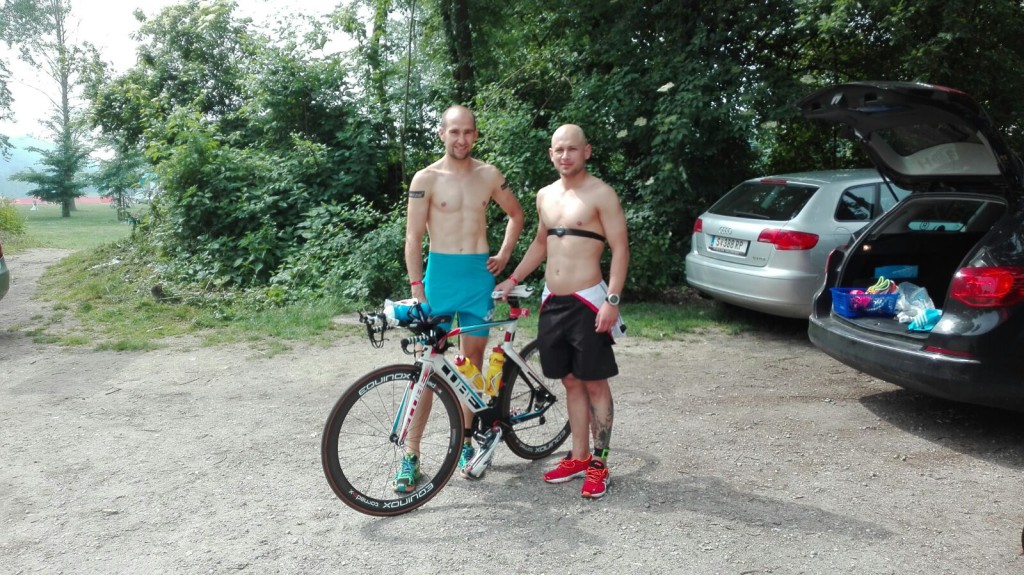 On the start I felt very confident and during the swim I was able to get into my rhythm at the first buoy although there were the usual brawls at the beginning.  Already before the start I recognised that my swim cap did not fit onto my head – maybe because of the sun cream. Finally at the third buoy my swim cap disappeared from my head and I had to finish without a cap.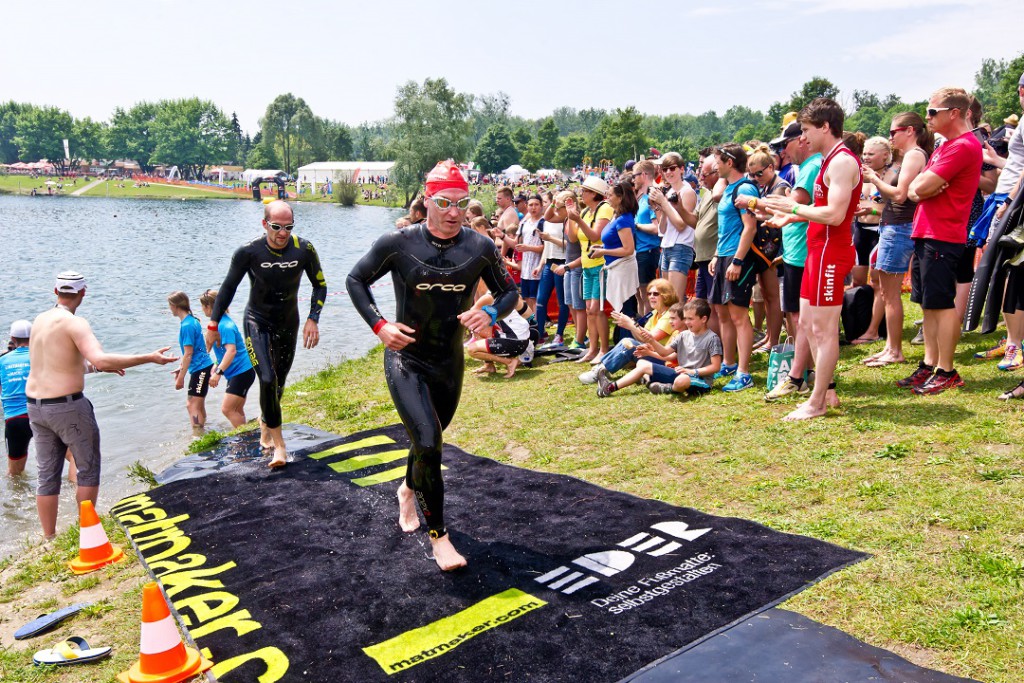 After 31 minutes and 10 seconds I came out of the Pleschingersee and into the transition zone.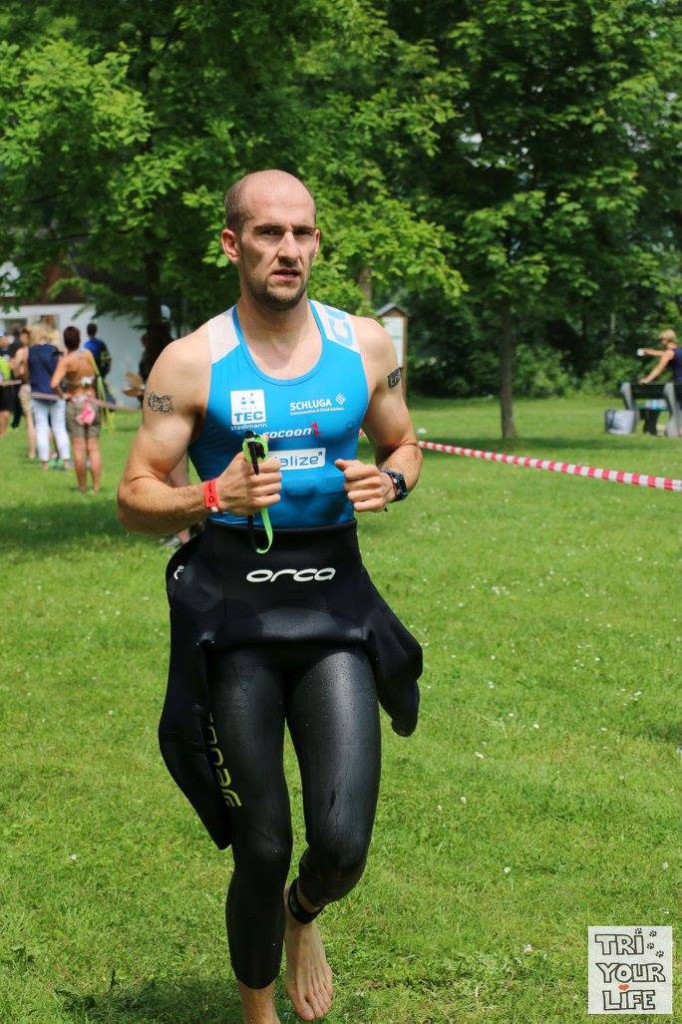 After a very quick and almost perfect transit the bike split was ON. My plan was not to risk too much on the bike to be able to run a good halfmarathon.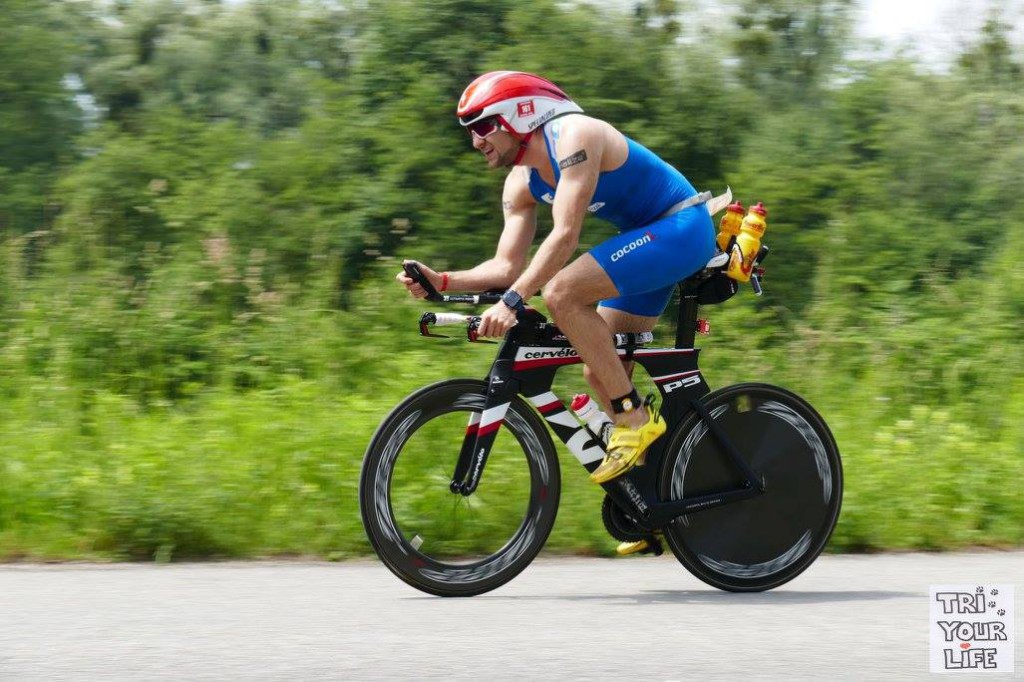 But I realized pretty soon that my plan will not hold as I was too enthusiastic and pushed too hard even on the first lap. I finished the first 45km lap within 1 hour and 15 seconds – at that time I knew that I might have risked a good halfmarathon during this competition. Nevertheless, I pushed hard on the bike and came into the transition zone after 2:30:50.
On the first meters of the halfmarathon I felt a bad pain on the right hand side of my hamstring. After eating a gel the pain was gone within a sudden.
I was able to run the first lap with 4:30/km. After that I was kicked back on the second lap with 5:00/km. I came back in lap three and four although the temperatures were very tough. All in all I finished in the halfmarathon in 1:42:18.
At the end I finished my first half ironman in 4:47:50 at the 45th place overall and 18th in age-group 30-39.  Although I was not able to perform the half marathon as expected I am very satisfied with this overall result as I have improved my personal best on the halfiron distance by 12 minutes. Additionally I could qualify myself for the ITU european championship in Walchsee this year.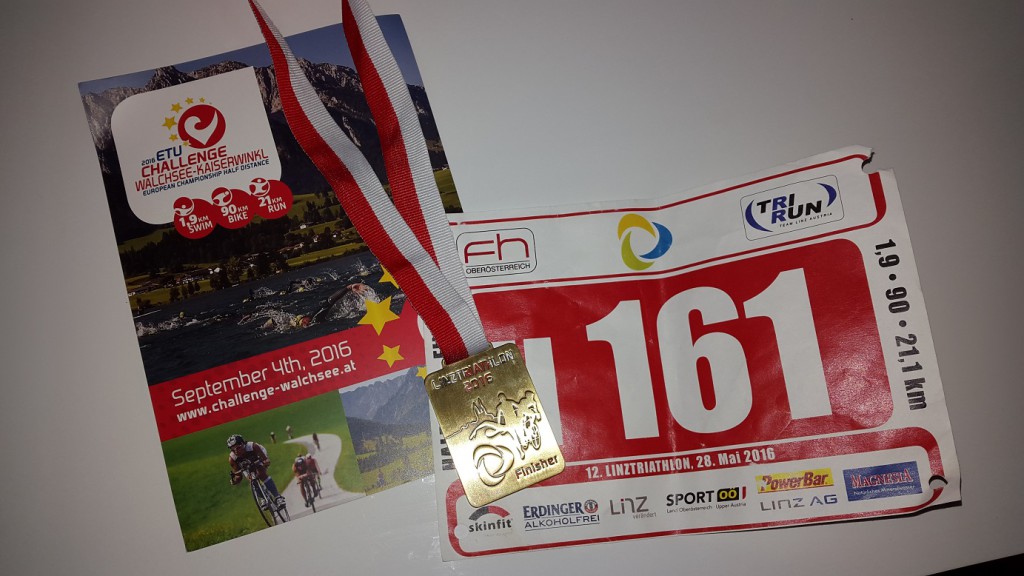 Further results please see here.